....................... KAGZ Egg Ingredients ...................
Only Morrowind is requ. for this mod.
I was never happy with the Kwama Egg meshes in the game.
They are angular and the wrong shape really.
They are shaped like a birds egg, fatter at one end,
so the egg pivots around the narrow end, when it rolls around in the nest
and is less likely therefore, to roll out of the nest and fall to the ground.
Other creatures and reptile/insect like creatures that lay eggs, dont lay that shape,
they have a more elongated spherical shape to them, as they dont need
the pivot thing, by not nesting in trees, or someplace high.
So i made new Kwama Egg meshes in the new shape.
After doing that and replacing just the meshes only for the Kwama Eggs,
didnt touch anything with them except change the mesh.
Then i thought about the other creatures,
which were reptile like and could possibly lay eggs.
So i made more eggs and made them as ingredients,
then added them to level lists for those creatures.
Only added the levelled egg ingredient,
to the now egg carrying creatures, nothing else was changed.
Could possibly have done a few more,
but dont want to give all the creatures eggs.
So this mod gives you new meshes for Kwama Eggs.
It also introduces new ingredient Eggs
and gives them to the following creatures by level list.
Only healthy creatures get the eggs:
Netch Betty and Netch Betty Ranched.
Shalk.
Slaughterfish and Slaughterfish Small.
Mudcrab.
Cliff Racer.
Kagouti.
******
IMPORTANT: You should merge levels lists,with the appropriate program.
******
Thats about it except to say, good hunting
The mod is 831 kb unz. and was cleaned with tesame.
You can contact me at
ravenfife@lycos.com
, or at Wolflore Forums,
or my Kagz Artz Forums.
EDIT: Removed the Scrib and added the Mudcrab instead, have edited the scrib egg out of the game shots,
but dont want to have to set it all up again to get a couple of screenies,
so here is just a screen of the new egg in the CS.
EDIT 2: Realised that there are static Kwama eggs ingame, that arent food/ingredients.
Would look a bit strange having two different looking Kwama eggs ingame,
so have now replaced the static mesh, with the new mesh.
Have updated the mod download to include the change.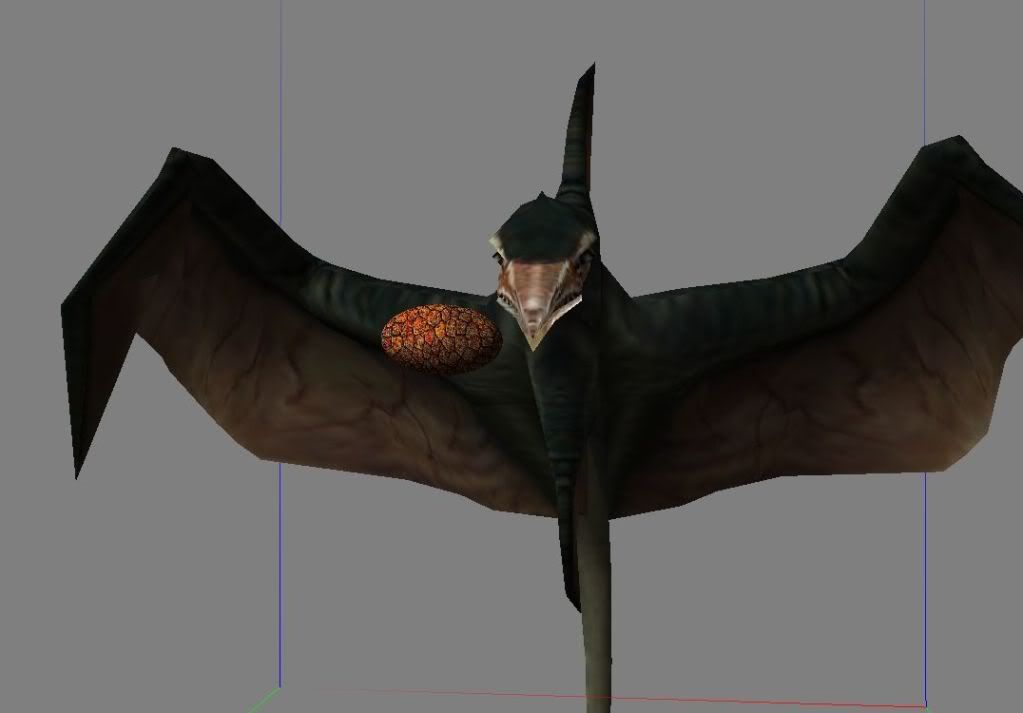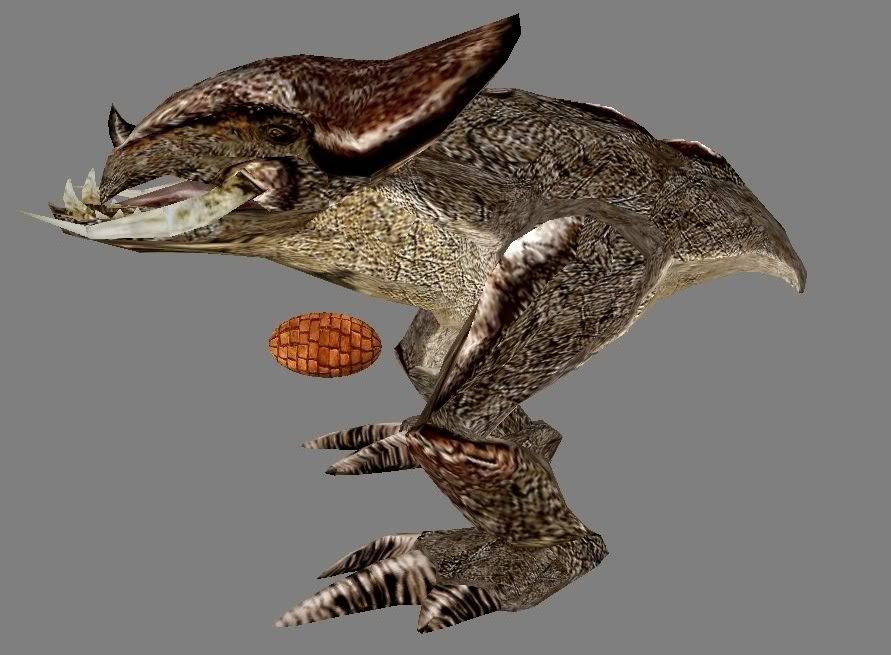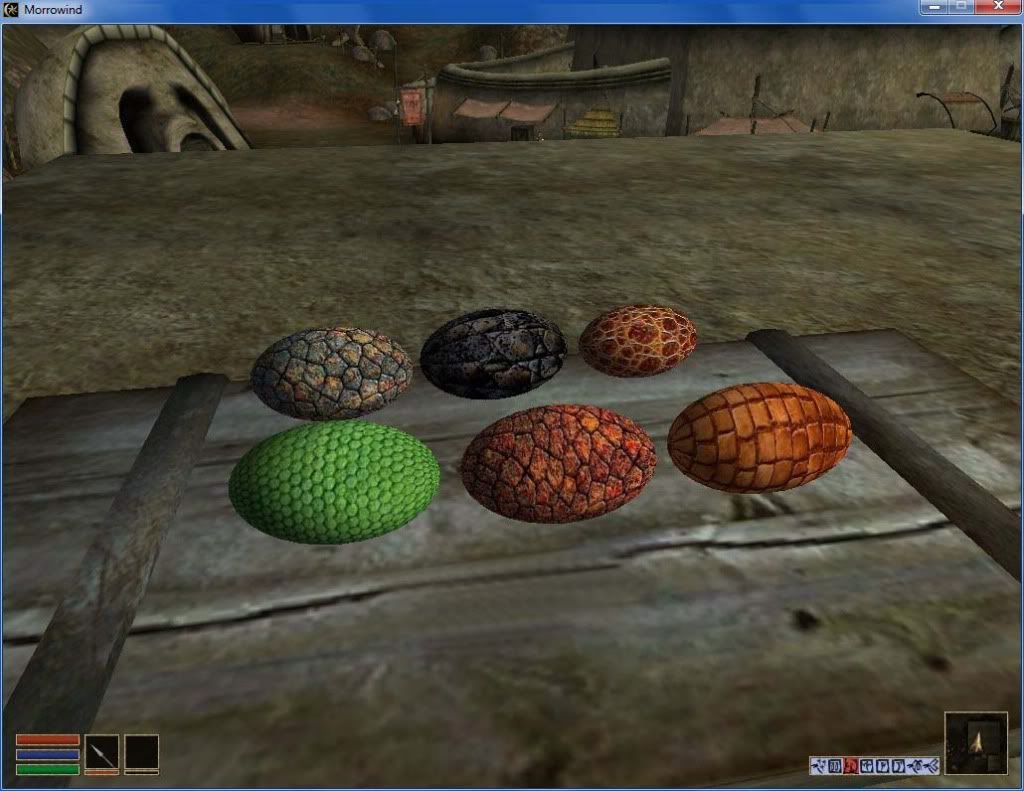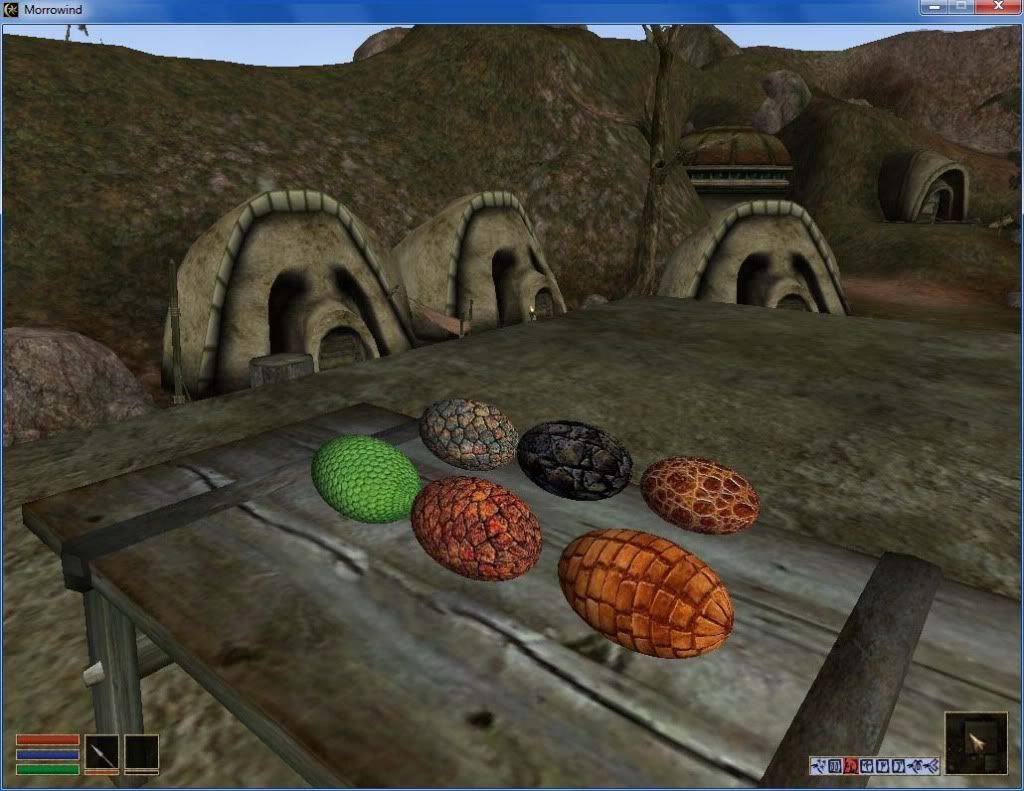 download: